The Party No One Came To benefits foster children and youth
Covenant Community Services, Inc. (Covenant) is holding their end of the year fundraiser and they don't want you to come. It is called "The Party No One
Came To". The Party is an online auction and virtual party you can attend by signing up online at www.thepartynoonecameto.com. The party was developed when Covenant CEO, Randy Martin, was in a conversation with a local donor, Dan Panero. Panero shared his understanding of the overwhelming needs of local nonprofits as well as the busyness of donors schedules. He suggested a party you didn't go to. Next thing you know, Martin bought the web domain and the rest is history.
The Party No One Came To will benefit Covenant and their ten unique services to foster children and former foster youth. Covenant serves foster children and youth that have "aged out" of foster care.  Covenant services include:
traditional foster care and placement through Covenant Foster Care
mentoring services to children and youth ages 10-24 through Jeremiah Mentoring
family preservation and prevention services to families in reunification and youth exiting care through CARENET
housing and support services including case management for youth ages 18-21 through Building Blocks
transitional housing services and case management for youth ages 21-24 through CHOICES Transitional Housing Plus
employment and training  in food and coffee services, sales and supply chain management for former foster youth through Covenant Coffee
employment and training services in media, journalism and sales for former foster youth through Covenant Media
mentoring and social skills development for youth ages 18-24 through the Covenant Horse Program
mental health services to minor children through Covenant Therapeutic Behavioral Services
food, education and clean water for 25 orphans in Tanzania, Africa through the Covenant for Tanzania Children
As you can see from the extensive list, Covenant and their dedicated staff are very busy. This is where the community steps in and provides both volunteer hours and financial support. Only three of Covenant's programs receive State or County funding. The remainder of the services and supports, provided to the nearly 250-300 children and youth Covenant reaches daily, is from the generosity of the general public, private foundations and grants.
The Party No One Came To is the year-end campaign designed to meet the needs of Covenant going into 2013. With the extensive list of on-going services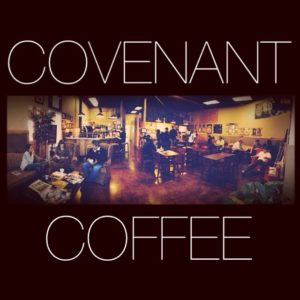 and new programs being developed, Covenant needs financial help to meet the needs of foster children, former foster youth and their families. The Party No One Came To is one way you can get involved. Each dollar raised through the Party will go toward expansion of employment services for former foster youth. Currently, Covenant provides housing and related services to 62 former foster youth ages 18-24. Employment for the youth can be a challenge without the needed experience and education. Through Covenant's innovative work, mentoring and entrepreneurial programs, over 35 youth have been trained and employed. But, we can do more!
The Party No One Came to hopes to raise over $100,000.00 through sponsorship, online donations and auction bids. These funds will translate into job creation and skill development for former foster youth. Although statistics state that most foster youth are unemployed following foster care, Covenant hopes to have programs in place to eradicate that issue. Three unique service designs are Covenant Coffee , Covenant Media and future mobile coffee routes. Through expansion of Covenant's existing operations, Martin hopes to employ another 20 youth in 2013 through Covenant Coffee alone. To support this endeavor, Covenant needs the funding to purchase vehicles, new locations and train youth.
So, this holiday season think about giving back to a population many have forgotten. Think about supporting a youth no one else supports. Think about supporting the former foster youth of Kern County with your tax-deductible donation. The suggested "cover charge" for the Party No One Came To is $25.00 but many can give more to help Covenant restore lives and transform generations. Let's do our part in helping Covenant fulfill their mission of "providing hope and love to abused and neglected children" and make sure hope lives here!
The Party No One Came To has unique auction items ranging from naming your own coffee blend to a Baseball Getaway to Wrigley Field. To sign up and bid or donate go to www.thepartynoonecameto.com. You can also give directly to Covenant by sending a check to: Covenant Community Services at 1700 N Chester Ave, Bakersfield, Ca 93308. Lastly, go to www.covenantcs.net to view current events at Covenant and to give today by selecting "Donate Now".