Nonprofit serving foster youth wins Green Award
Covenant Community Services, a Kern County nonprofit organization serving foster children and former foster youth,  was awarded the Kern Green Sustainable Purchasing Award at the Kern Green Awards Banquet held at Cal State Bakersfield.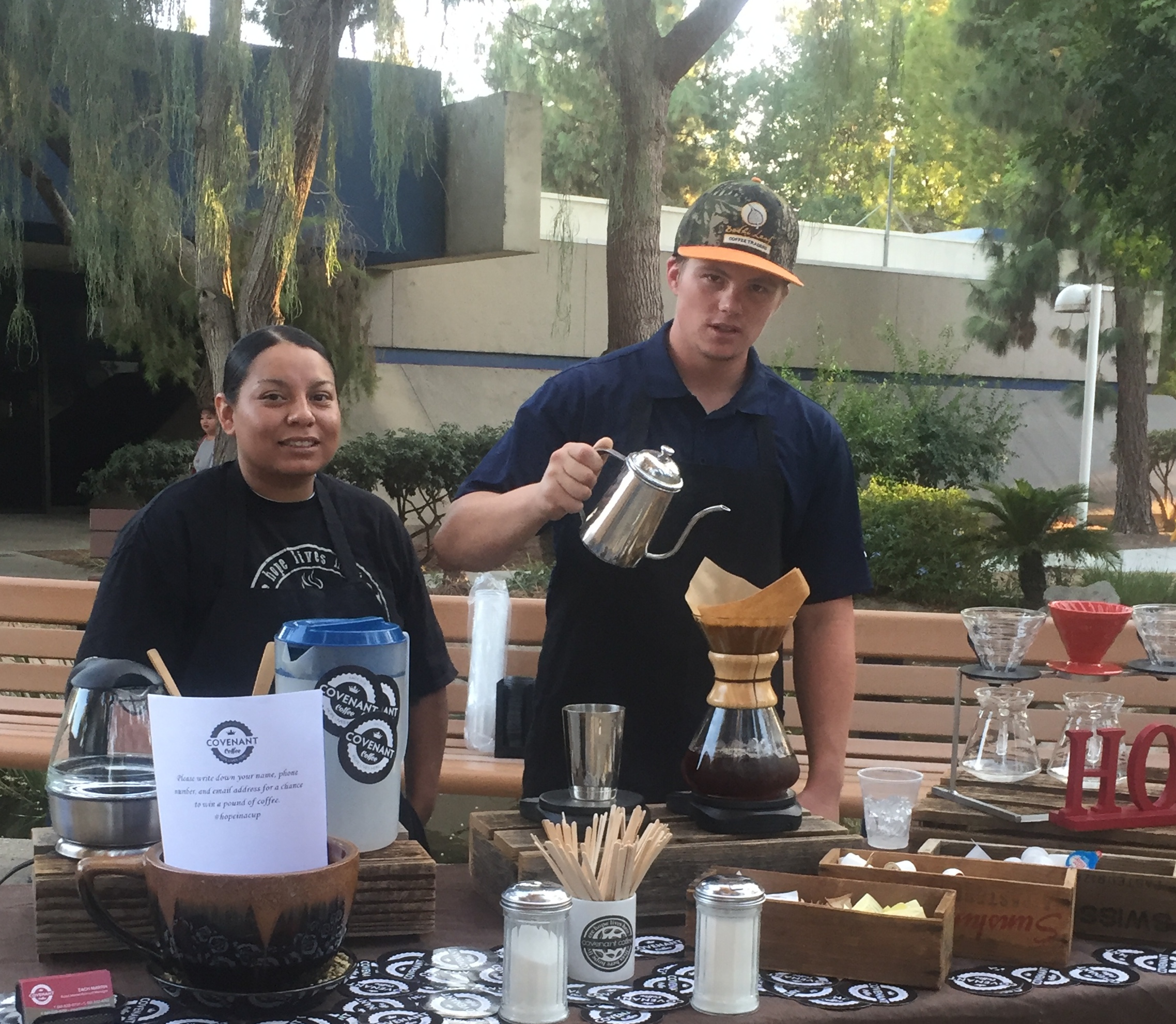 The award to Covenant Coffee was in the category of Sustainable Purchasing was for paying a fair price to coffee farmers, repurposing metal and wood for brew equipment and furnishings, and purchasing paper goods that are sustainably sourced. In all Covenant programs, the organization seeks to recycle, repurpose, and reuse whenever feasible. This award is a testament to the actions of a nonprofit that does good with youth and the environment.
Here is a quote from Kern Green's founder and the event organizer, Sasha Windes. "The 2015 Kern Green Awards Banquet was a great success thanks to all of our sponsors and volunteers.  It was a beautiful evening at California State University, Bakersfield. Attendees of the event enjoyed a delicious dinner with produce donated by local farmers and prepared by Borda Petite. The event provided the perfect opportunity to celebrate the many organizations and individuals who work each day to improve the environment of Kern County."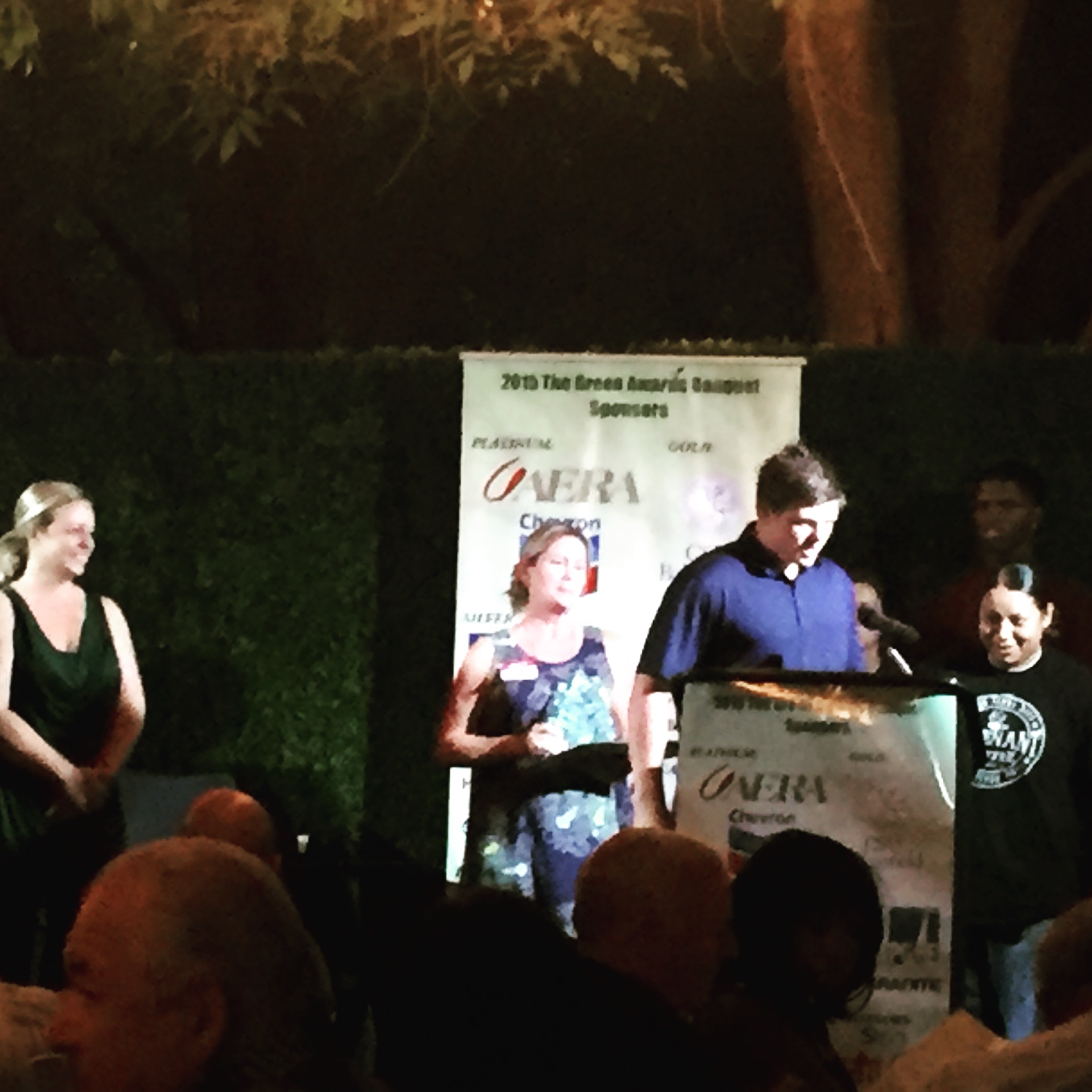 The award was received by Zachary Martin, Covenant Coffee's Roastmaster, and Balinda Amavisca, a barista at Covenant Coffee. Covenant Coffee also provided coffee to attendees at the event.
About Covenant Coffee: Covenant Coffee is a social enterprise of Covenant Community Services, Inc. Covenant Coffee was established in 2010 to provide vocational training, employment, and mentoring to former foster youth. Covenant Coffee roasts responsibly sourced green coffee from around the world and roasts the coffee at their North Chester location in Bakersfield, California. Learn more at www.covenantcoffee.org