Creating spaces for transformation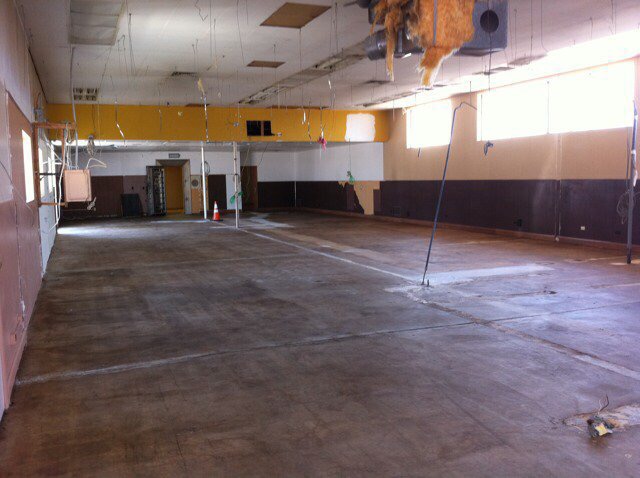 The backstory of this picture began almost 20 years ago. The year was 1998 and it was a tough year for the Martin family. We were going through a lot as a young couple and God was at work in our life. Little did we know what was going to transpire in the years and decades that followed.
1 Corinthians 2:9-12 But as it is written: "Eye has not seen, nor ear heard, Nor have entered into the heart of man The things which God has prepared for those who love Him." But God has revealed them to us through His Spirit. For the Spirit searches all things, yes, the deep things of God. For what man knows the things of a man except the spirit of the man which is in him? Even so no one knows the things of God except the Spirit of God. Now we have received, not the spirit of the world, but the Spirit who is from God, that we might know the things that have been freely given to us by God.
This Bible passage has become reality so many times in our life. One such occasion was the purchase of the building that is the home to Covenant Community Services and Covenant Coffee on North Chester in Olidale. I would've never imagined purchasing a building in Oildale. In fact, I never even used to go to Oildale. Nonetheless, God had other plans.
The building in the picture above was purchased in the summer of 2011. Our board had been discussing purchasing a building that would allow us to move our social services and Coffee operations under one roof. The building came on the market and we were tipped off by her friend Mike Maggard about the revitalization attempts in Oildale. We decided to buy it and name it the HQ of Hope. We thought it had to be God because none of us would've picked a location in Oildale for a progressive specialty coffee house. As every realtor and business person would tell you, picking a site for business is "location location location." God said "Go to Oildale, Oildale, Oildale."
God is a God of transformation. He transforms places. He transforms people. Someday, He will transform this world as we know it. When you die, you'll be transformed from this life to the next. God is a God of transformation.
As God's people, we need to be about the business of transforming things as well. We are to be God's agents on the earth and pointing people to his hope and love. This is what brings true transformation. It is an encounter with God that heals the human heart and brings hope to life.
I believe transformative work can be done in places as well. When we reclaim neighborhoods and revitalize broken down parts of cities we are expressing hope in action. God loves messy places and messy people. This is where He is needed and where the cries for help are abundant.
I shared this picture not to brag about Covenant or anything that we have done. I shared this picture and these thoughts to brag about who God is and what God has done. God has restored an old bank on N. Chester Ave. to become a headquarters of hope in a place of despair. In the building, God is restoring the lives of foster youth and former foster youth to change their generations. God is transforming every one of us as we aim to serve Him to impact this world and for His glory.
So, what is He preparing for you. Where is your Oildale? Who is the population He is calling you to serve? What transformative work is He speaking to your heart and soul? He is speaking friend … are you listening?
I don't pretend to know what you are going through or where God is taking you but I do know He is working in your life. Even if you don't see it or feel it, He is there! Tune your ear to the whisper and still quiet voice of His spirit. He is there and He is speaking. What is He saying? Take some time and figure it out.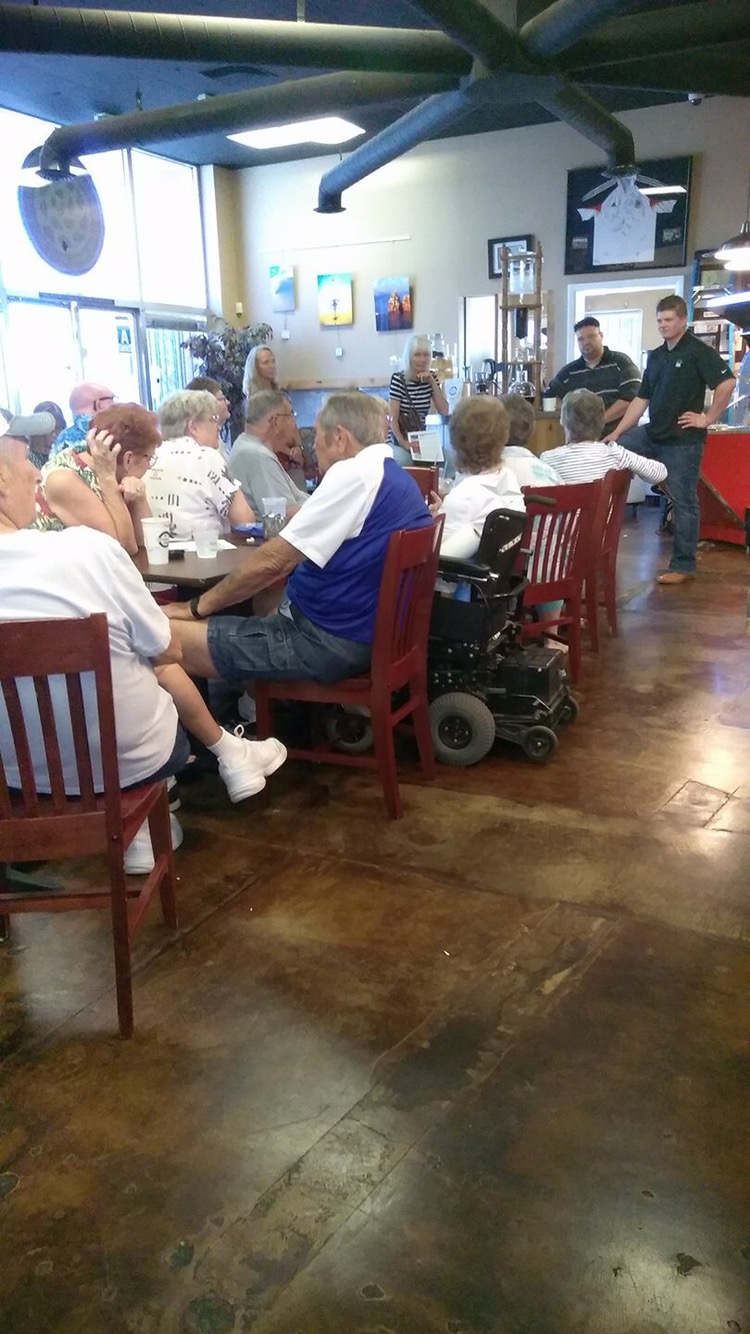 The picture above was taken days ago as our staff, Kenny and Zachary, shared about the work of Covenant in Kern County.
Thank you for your continued support as we provide opportunities for foster youth for growth and independence. You are loved and appreciated.
For King and Kingdom,
Randy