Covenant Family Fun Day at Murray Farms
Covenant Community Services, Inc. is partnering with Murray Family Farms and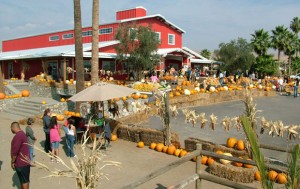 Middlebrook and Brehmer to host the inaugural "Covenant Family Fun Day" benefitting foster children and former foster youth.
Murray Family Farms is a family owned and operated farm on the outskirts of Bakersfield. The day will include hay rides, a petting zoo, picking fruit, mazes and much more. Tickets are only $10.00 per person and that includes a hot dog lunch for children and a tri-tip lunch for adults.
Thanks to a donation from Middlebrook and Brehmer, many foster children and families will be able to attend this fun-filled day! So, come on out and enjoy the farming lifestyle for a day with Covenant!
You can find directions to Murray Family Farms here: http://new.murrayfamilyfarms.com/locations
Click this link to see and print the family fun day flyer!
Remember, pre-sale tickets are the only way to guarantee a spot at this great event for you and your family. Call 661-326-8304 for more information.
We will see you there!
About Covenant
Covenant Community Services, Inc. (Covenant) is a nonprofit 501 (c) (3) social service organization serving foster children and their families in Kern County and through replication efforts, the United States and the world. Covenant serves foster children and their families through a variety of programs and services. Covenant is meeting the needs of "hurting and hopeless" children/youth and families through partnerships with local churches, community-based organizations, individuals and businesses. Covenant exists to transform our community with the love of Jesus Christ one foster child at a time!