Bless a Foster Youth this Christmas and Launch a Tradition!
Covenant Community Services, Inc. (Covenant) is seeking help to restore lives and transform generations of former foster youth in Kern County. This Christmas, individuals, groups and businesses, have an opportunity to help current and former foster youth create traditions during Christmas. To that end, we are seeking financial support to provide a Christmas tree, lights, ornaments, a storage tub, and gift cards to former foster youth in programs operated by Covenant.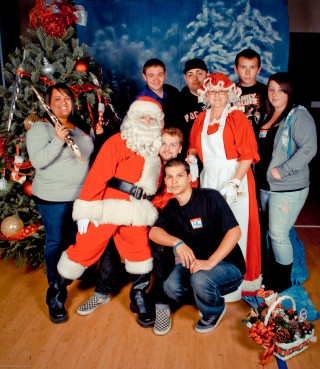 Traditions are a key component of transferring culture, identity, and information. Many foster youth have been robbed of the traditions most folks take for granted. To "reverse the curse" and bless a youth we need to assist them, as many of your family's did, with the establishment of tradition.
Imagine being 18 years old and growing up moving from one home to another or living in a group home with 5 other children. What do you think Christmas was like? Do you think the youth were spoiled or robbed of a basic building block of life … tradition? We do! But, that can be changed.
This Christmas you have an opportunity to do something to bless a foster youth or former foster youth and launch new traditions in their life. You can help, as an individual, group, family project, or business, by purchasing items needed to give "Christmas in a tub"! Here is what you need:
A 4-6 foot Christmas Tree,
Lights to decorate the tree (and an extension cord),
Ornaments for the tree,
A plastic tub that will hold the lights and ornaments, and
A $25.00 gift card.
We have placed a value on the project at $125.00 per youth/family. By completing this Christmas wish you are telling a current or former foster youth that they matter … that someone cares!
Please help today. Call 661-829-6999 to get involved. At Covenant, we serve over 100 current and former foster youth at through housing, transitional housing, employment and mentoring programs. We need your help to make this Christmas great and to launch traditions that will restore lives and transform generations.
You can give online at www.covenantcs.net and click the "donate" button to go to the giving page where you can select the option you desire. You can also contact us and we will help you connect with a youth in person at our office or their home. At the home, you can share your traditions and meet the youth you are blessing. Either way, you will make a difference and use this holiday season to transform generations.
Covenant Community Services, Inc. is a nonprofit 501(c)3 with Tax-ID 42-1584502. Every gift is tax deductible.