April is National Child Abuse Prevention Month. If you see something, say something.
April marks the annual National Child Abuse Prevention Month. While we are facing a great crisis in our world with COVID-19, vulnerable children and youth may face an even greater crisis following "shelter in place" regulations.
This month, keep children safe by following a simple mantra, If you see something, say something.
We are living in unprecedented times. What was once normal is gone. The COVID-19 pandemic has changed our world and challenged our systems of care and support. One of the hidden victims in this crisis is the abused and neglected child.
The safety net that protects an abused and neglected child has is torn. Teachers, law enforcement personnel, and medical staff are frontline reporters of child abuse and neglect. Vulnerable children no longer visit doctors or go to school. Law enforcement responds, but only after other emergency calls. Our children need your help.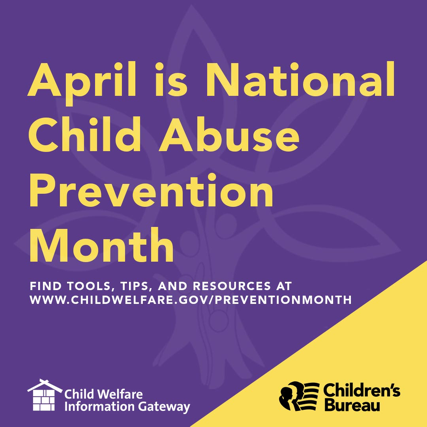 I struggle with the blame placed upon our Department of Human Services (DHS). The staff at DHS try to intervene in challenging situations that disrupt family and futures. As a safety-net in our community, they need our support as they process the abuse, neglect, and abandonment of children. The recent death of 8 year old, Ger' Mya Amirah Alexander, sheds light on the need for community support and diligence.
If you see something, say something is a reminder to watch out for signs of abuse and neglect in your community. Our children do not need you to have an existential crisis about reporting suspected child abuse and neglect. Children need you to say something. If we do not report, we have not done our part in helping at-risk children to live. If we do not do our part, we do not allow families, single parents, and caregivers the opportunity to receive needed help and education to develop a safe and caring family for children to thrive and not just survive.
During "shelter in place", remember the vulnerable children. We can help the child who no longer has the safety net of community and local institutions to be their watchdog. In this crisis, the responsibility to report is yours. You are the safety net in your complex, at your local park, and in your neighborhood. Do the right thing and be on careful watch for children in need and at-risk. As adults become stressed and anxious, they often turn their negative emotional attention to the weak. Unfortunately, this is often the child in their care. 
Be the voice for the voiceless. If you see something, say something.
If you suspect child abuse or neglect, please call the Child Abuse Hotline at (661) 631-6011 (Countywide) or (760) 375-6049 in Ridgecrest. Reports of child abuse can be made at any time.