A Hero of Faith ~ Nyla's Story
On June 16, 2010 I wrote a story on the Covenant Community Services blog about Nyla Marks. That blog post is repeated below as a legacy to Nyla. She is a dear friend and I cannot wait to see here again in absence of pain, sin and broken bodies. This blog post is a memorial to Nyla.
Nyla left this earth on December 27, 2011. Based on her faith, and mine, Nyla is now in the presence of God and is experiencing the completion of her faith … an eternal life full of joy, comfort and peace at her new address in Heaven.
I was honored to live earth-side with Nyla. She is a faithful friend, servant and co-laborer in God's Kingdom and in the fields of the fatherless. In case you are wondering, I am purposely stating "is" and not "was" for Nyla "is" in Heaven and "is" very much alive. Nyla is awaiting all of us in Heaven and experiencing real life not this shadow of an existence. Nyla is truly blessed.
I love Nyla. I loved her when we served together and when we simply were able to hang out and chat or pray. Nyla has always been a great encouragement to me as her much younger leader. Nyla has always been an inspiration of the "how to" in regards to living like Jesus on earth. I love Nyla and the legacy of faith hse has deposited on the earth.
Here is the post from June 16, 2010
This is a story about one of the RFKC 2010 Bible Teachers, Nyla Marks. In April of this year, Nyla was at a routine doctor's visit that ended up being the beginning of a battle with cancer. At that first visit, the doctor found Nyla's blood to be abnormal and prescribed iron in hopes of averting transfusions. More tests were ran and eventually it was determined that Nyla needed transfusions and six units of blood. Nyla was admitted into the hospital and the testing began.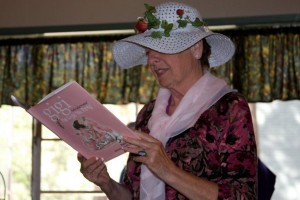 During Nyla's hospital stay, the doctors found a large growth in her intestine and another on her liver. The tumors were found to be cancer and chemotherapy was the recommended treatment. In addition, Nyla underwent surgery on April 5, 2010 and had 18 inches of her colon removed to attack the tumors.  The doctors are now waiting for healing from the surgery before beginning chemo on the liver.
Following Nyla's surgery she remained courageous and strong. She celebrated her birthday in the hospital and accounts her strength and joy to God's grace and love. Nyla, as you will read, is one tough gal. In fact, she had a previously planned trip to Europe and notified everyone that this family trip was still going to happen.  It did and Nyla not only went but walked miles and miles and over thousands of stairs seeing the sights of Europe and had a "glorious trip."
Returning from her trip, Nyla resumed the doctor appointments. She knew that Royal Family Kids Camp (RFKC) was just around the corner and trainings would soon begin. Nyla had been planning to go to camp the entire year and was greatly anticipating being with the children and friends again. Although Nyla was supposed to begin chemo, she was waiting for her doctor's confirmation, she knew that she needed to go to RFKC first.
On a trip down south to see a doctor in Los Angeles, Nyla became stuck in LA traffic.  The traffic was so bad that she just felt she had to stop. She saw a "Goodwill" store off the freeway and stopped to get out of the traffic.  The store had books so she started looking through the books.  She picked up a book by Beth Moore called Praying Gods Word Day by Day – A Year of Devotional Prayers.
After leaving "Goodwill", Nyla called her daughter and notified her to meet her at the doctor since the traffic was so bad.  She stopped to get a bite to eat at a Denny's and started to read her new book.  She opened the book and read, "The primary reason that God's word can have such an effect on a believer's life is its vital association with the Holy Spirit.  Father, you sent your Holy Spirit to be a counselor to me."  Prior to reading, Nyla had prayed that the Lord provide her counsel regarding all the decisions she was facing.  As she finished reading she overheard three kids talking about God and prayer's being answered.  Nyla went to them and asked them to add her to their prayer list.  All three of them prayed for Nyla right there for God's peace to rule in Nyla's life.
Nyla made it to the appointment where the doctor ordered another CT Scan to see the status of the cancer.  Nyla desired the scan because she believed God was healing her.   After returning home from Los Angeles Nyla reported back to her doctor in Bakersfield.  The doctor scheduled a home visit.
The doctor came to Nyla's home and had a meeting to discuss treatment options and prognosis. Based on their assumptions the doctors agreed that chemo was the best option of treatment. All of Nyla's daughters were involved in the meeting along with a social worker. At the meeting, RFKC came up as a calendar item that was in question.  Nyla's daughters were concerned about RFKC because they were worried about delaying treatment and Nyla's overall health.   Their concern was completely out of love and Nyla's best interests.
As the discussions went on covering chemo, risks, benefits, and concerns, Nyla asked the doctors, "If I don't have chemo will it be dangerous?"  The doctor notified Nyla and her family that the cancer would spread without the chemo.   This meeting was held the Thursday before camp … 3 days before RFKC.  The doctor asked Nyla, "Would you still go to the camp if the CT scan came back worse than before?" Nyla responded. "Yes".  The doctor acknowledged Nyla's faith and told Nyla she should go to RFKC.
So, here we are at RFKC 2010. Nyla is here and she is doing an amazing job being the co-leader in Bible Time.  Just two months ago, Nyla was given six to twelve months of life by the doctors. If you do the math, that means that Nyla has four to ten months to live or sixteen to forty weeks. The incredible part is that she has chosen one of those weeks to spend at RFKC in service to the King and His children. Amazing! Nyla is a hero of faith and a wonderful servant.
June 13
th
 is the day we left Canyon Hills to begin the ministry here in the Los Padres Mountains.  Nyla didn't read the devotion from Beth Moore, the one she purchased at the Goodwill, on the 13
th
 due to the busyness of packing, preparing and meeting. In fact, Nyla didn't read the June 13
th
 entry until today, Wednesday, June 16, 2010.Earlier today, in a break just after the lunch period, Nyla pulled Kim and I aside and shared with us the reading she found for June 13
th
 – the day we left for RFKC! She shared the entry with us due to its power and confirmation. Here is the background.
Just hours prior to Nyla sharing the Beth Moore devotion, I had shared with the staff how difficult Wednesday can be for the counselors. It is difficult as the children are experiencing genuine love and this is often new and confusing. For many foster children, love is conditional. With Jesus and the folks at RFKC, love is unconditional … we live love! So, when Nyla began reading she was taken aback by the text. It referenced the exact scripture we have used as our theme this entire week of RFKC and actually had this sentence as its opener:
"The One who adopted us into His Royal Family has called us to live according to our legacy. We are literally to live love."
Wow! Nyla shared the entry with us and we all began to weep. We called over other team members and shared a God moment that is hard to explain. God met with us. God met with Nyla. How incredible is the God we serve? No man could orchestrate the events that led to this moment. No, it is God saying, "Kids … I love you and have you in the palm of my hand. Don't be frightened, discouraged or defeated. I have overcome the world and I am using you to share my love!"
After minutes of praying and thanking God, I asked some of our team members to capture this moment in meeting with Nyla and from that meeting they developed the details for this incredible testimony of God's grace. During their time together, Nyla thought about the opening line of the devotion and confidently declared, "RFKC is my legacy." Knowing Nyla, RFKC is just one part of an amazing legacy she will leave when the Lord chooses to call her home.  But I do know this; the legacy of Nyla through RFKC is hundreds of children that have encountered her grace, love, patience and kindness. Nyla is my hero. Nyla is a hero of the faith. Nyla is a woman of God I, and others, are blessed to call friend!
Nyla is a living example of faith. Nyla wanted to be at RFKC and knew she was going.  Nyla knew God had called her to RFKC and she was not deterred by the report of man. She had every reason to back down and everyone would have understood had she decided to stay home but Nyla knew God wanted her to be with the kids of RFKC.
Nyla has counted the cost. Nyla is running the race. Nyla reminds us to count the cost, leave nothing in the tank, leave everything on the playing field of life and love deeply. Know this; we are loving the foster children at RFKC deeply. Nyla continues to love the children and the team deeply and her presence is an encouragement to us all.
I leave you with this thought that God impressed upon my heart as the day began:
1 O LORD, you are my God;  I will exalt you and praise your name, for in perfect faithfulness  you have done marvelous things, things planned long ago. (Isaiah 26:1)
Friend, God planned this day. God has planned your life. God has the children and staff here He has called for His purpose. It is our job to trust and obey. It is our pleasure to engage our faith in the greatness of our God and watch His amazing plan unfold … "marvelous things He planned long ago".
Thanks Nyla for being such a faithful servant and friend! Thanks to the family for sharing such an amazing woman of faith and love!